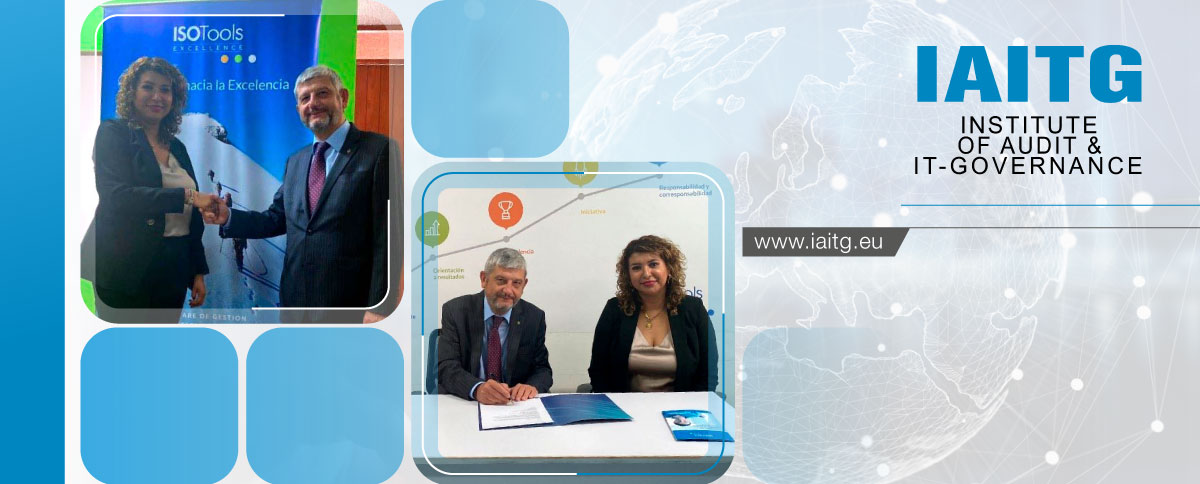 Alianza ISOTools – Institute of Audit & IT-Governance (IAITG)
Desde ISOTools, en nuestro afán por aportar valor a las organizaciones y hacerlas más eficientes y competitivas a través de la transformación digital, hemos formalizado una alianza con el Institute of Audit & IT Governance, gerenciado por Antoni Bosch.
Con esta alianza sumamos al equipo una institución que tiene como objetivo fomentar el buen gobierno corporativo a través de las nuevas tecnologías y el conocimiento experto. IAITG cuenta además con años de experiencia internacional en la implementación de soluciones tecnológicas para la gestión empresarial, gobierno corporativo, gestión de riesgos, compliance y seguridad de la información.
En conjunto con las soluciones tecnológicas de ISOTools para el Gobierno Corporativo, Gestión de Riesgos de Seguridad de la Información y Compliance conseguimos un aporte de valor significativo para la comunidad, especialmente en Perú donde radica IAITG.
A este proyecto se suma Antoni Bosch, Gerente General del Institute of Audit & IT – Governance, con amplia experiencia internacional en Gobernanza, Riesgos,  Compliance, Protección de Datos Personales, Derecho y nuevas tecnologías, así como proyectos de investigación y la impartición de programas formativos en estas materias.